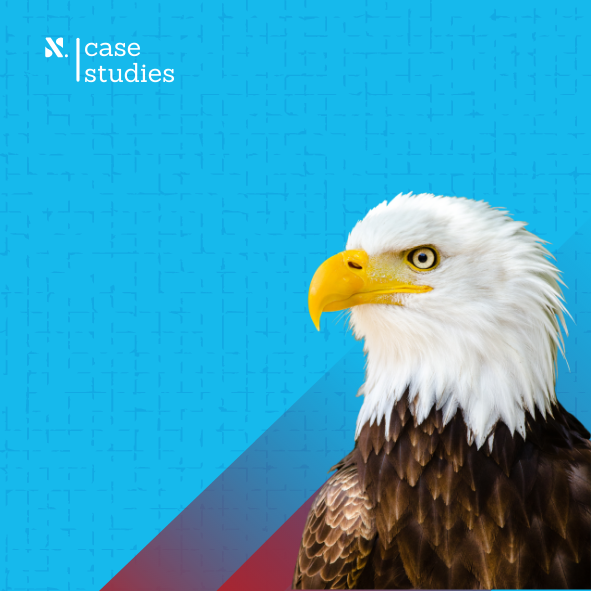 Covenant University: The rise of the Eagles!
We may have all heard terrible accounts of the state of Nigerian tertiary institutions; their rundown facilities, corruption, bribery, sexual exploitation, cultism and killings, lack of quality education, staff strikes and so on. These institutions graduate over 1 million students annually into the Nigerian workforce with the majority ending up unemployed or underemployed.
However, one university is doing things differently (or so it seems) as 9 out of 10 of its graduates are employed after graduation. We are speaking about #CovenantUniversity (popularly called CU!). CU has been identified as an institution that breeds stars and influence makers in society, all achieved in a relatively short span.
In 2005, Bishop David Oyedepo, its Founder/Chancellor proclaimed that Covenant University will be ranked among the top 10 universities in the world by 2020. For the average Nigerian this was hard to believe. CU has nevertheless come a long way since its founder made that bold assertion. While it is nowhere amongst the top 10 universities in the world (it was recently ranked Top 100, which is no mean feat), the quality of its graduates is comparable to those from the best universities around the world.
Over the course of years, rather interesting facts have emerged about the quality of Covenant University graduates. The unemployment rate among its students is the lowest among all graduates of tertiary universities in Nigeria. What could be responsible for this? Are the students naturally gifted or are they just favoured? A study by #Naspire captures how Covenant university has gone to produce top graduates who have defied Nigeria's high unemployment situation.
The emergence of Private Universities in Nigeria
Nigeria's private universities came as a result of the deregulation of the government-controlled university system in Nigeria. While the first legal private university was established in 1999, the idea for the creation of private universities started in the 1960s. In 1980, Dr Basil Nnanna Ukaegbu, established Tandem University in Owerri. This was greeted with strong resistance from the government, with its stance on total regulation of universities. Dr Basil later took the government to court and won at the Supreme Court. His success at the Supreme Court spurred other individuals and corporate bodies to establish their universities. In total, 28 universities were established at the time. However, this was short-lived as the emergence of General Muhammad Buhari as Head of State in December 1983 saw the proscription of private universities leading to the seizure of all private universities' licenses via Decree 19 of 1984 and 16 of 1985.
However, relief came in 1991 during the tenure of General Ibrahim Babangida, when the decree on private universities was repealed. The advent of democracy in 1999 saw the establishment of Igbinedion University, Okada, Edo State as the first licenced private university in Nigeria. This was followed by Babcock University, Ilisan, Ogun state, and Madonna University, Okija amongst others. Covenant University was later established in 2002.
To understand Covenant University's success better, let's take it back and understand its history
This religious private institution was licensed by the Federal Government of Nigeria on the 12th of February 2002. As of 2017, Covenant University had 7,000 students and 1,000 staff members and is on the race to become one of the top 10 universities in the world.
According to its Founder/Chancellor, Bishop Oyedepo, he established Covenant University based on Christian values, a commitment to pioneer excellence in the education system, and to offer a holistic, integrated learning curriculum. The university is driven by a vision to raise a new generation of leaders for the African continent who will go out to develop their world. Papa, as he is often called within the University, believes that the core values of Covenant University; sacrifice, integrity and responsibility, will help its graduates move from being mere job-seekers to true leaders, ahead of the curve'.
Covenant University is based on the Neo-Charismatic Movement which emphasizes and teaches on gifts of the spirit, spiritual warfare and evangelism. And there are mandatory, daily religious activities the students must partake in to develop themselves spiritually. For example; daily morning prayers and service which occurs every Tuesday and Thursday.
The university is constantly reassessing its offering and provides students with academic and professional opportunities to develop their skills and themselves. According to Scopus, a database of peer-reviewed literature, Covenant University comes out very strong in its Computer Science, Materials Science, Mechanical Engineering, Business Management, Accounting and Economics publications[2].
Another strength of Covenant University is its facility and infrastructure; it is one of the few if not the only tertiary institution in Nigeria that provides constant electricity supply. It was also the first in Nigeria to have an online (student) University Portal, an entrepreneurship centre, and a start-up incubation hub called Hebron.
All of these come at a cost though; we don't mean the tuition fees; we mean the way the University treats its students. They are stripped of virtually all their freedom, independence and the school instils strict rules they must abide by. These include a strict dress code; heels, makeup, jeans, and nail polish are banned. Students are not allowed to have mobile phones, nor cook in the residential areas. And if any of these rules are broken, expulsion it is!
According to Papa, these rules are to train children on how to carry themselves and evoke responsibility as this will broaden their horizon. In an interview, he said "what we do first is to package the man to suit the future that he is dreaming of. And that we do by injecting our seven core values into them, and we used SIM CARDS as the acronym for it: Spirituality, Integrity, Mentality, Capacity Building, Responsibility, Diligence and Sacrifice. We package that into them so that right from here, they have two things; character and capacity working for them. With those two, you can go to any level in life. Here, there is time for everything".
As an outsider, these rules might seem a bit extreme for University students, but these rules have been instrumental in breeding a crop of disciplined, diligent, successful young adults.
So why is Covenant soaring within the Nigerian environment?
1.    Judicious application of tuition fees
For Public universities in Nigeria, the Government contributes circa 90% of the funding whereas, in Private Universities, the proprietors' contribution is at about 3.5%. Most of the revenue from private universities come from students' tuition fees. Tuition fees in private universities vary from N1 million to N5million per annum. The higher tuition gives the University the platform to develop good faculty, infrastructure and other requirements for learning excellence. See chart below for full details.  
2.    A school steeped in Entrepreneurship
Covenant University is far ahead of its Nigerian counterparts when it comes to entrepreneurship development. It was awarded the Best Entrepreneurship Development University of 2019 by the Association of Small Business Owners (ASBON).  This is obvious from the number of prominent start-ups founders that have come from the university. From PiggyVest, ThriveAgric, KoraPay, PayStack, Wilson Lemonade to several other successful start-ups thriving in Nigeria, Covenant University is breeding a whole new set of entrepreneurs in Nigeria.
But what exactly is driving this entrepreneurial mindset among its graduates? Its Chancellor, David Oyedepo wants every graduate of the university to have the right skills and become self-reliant. This has led to the creation of curriculum that embraces entrepreneurship and talent development.
To give more light to this, its entrepreneurship lectures are taught by practising entrepreneurs who have built solid businesses. They understand how to build useful solutions, market dynamics, fundraising, and scaling a proven concept. This gives the students a practical approach to entrepreneurship development.
One of the initiatives from this school of reasoning is the founding of the CU Developer Circuit. A program designed to train students in premium digital skills. This program has been quite successful as seen in the high-profile start-ups that have emerged from the university.
The University has also championed the TTG (The Total Graduate) Program to ensure that its graduates are given the right orientation to jobs in the country. During this program, graduates are mandated to spend extra two weeks in the university learning about critical attitudes, resume development, how to ace an interview, work ethics, being a productive worker, and making an impact. These programs andinitiatives have helped to prepare their graduates for high valued jobs and also give them the knowledge to become self-reliant through entrepreneurship.
3.    Turning lemons to lemonades
The Yaba area is home and encompasses the Lagos start-up ecosystem in Nigeria. This area has given rise to other hubs in Kaduna, Jos, Port Harcourt, Kano and Ibadan – to name a few. Interestingly, the Yaba start-up hub is near the University of Lagos (#1 university in Nigeria according to UniRank) and Yaba School of Technology; which provides a great employment opportunity for both Universities alumni to be a part of this start-up world.
Covenant University will not carry last! As the school is located in Otta, Ogun state, about 40km from the many opportunities in Lagos, the school created its hub for start-ups; Hebron Start-up Labs. Hebron is the first hub created by and within a tertiary institution. The goal of Hebron is to produce more entrepreneurs from the University regardless of their educational level to give them practical knowledge as well as reduce the unemployment rate in our nation. And the hub is scaling due to the skilled manpower from within the university – like the University of Lagos does for the Yaba hub.
Another plus for Covenant University is its ability to thrive in challenging environments. Being about 40km away from the Lagos action, Covenant University took it upon themselves to bring the action home by equipping its students with the skills both academic and practical needed to thrive in the reality of their future.
According to Stutern, a platform linking employers with talented interns found that 9/10 students of Covenant University are hired upon graduation – giving them the highest employability rate in Nigeria.
And we see that graduates from Covenant University (who are known as Eagles – out there soaring above the storms) are taking over many industries and influencing the Nigerian economy in various ways. One can say that the institution is living out its promised motto through the takeover of its students to raise 'a new generation of leaders'.
Suffice to note that it is not only in Entrepreneurship and Corporate World that its graduates are excelling; in Entertainment, Fashion and Lifestyle, you have Simi, Bez Idakula, Praiz and Emma-oh-my-God in Music, Maraji in Comedy, Bimbo Ademoye and Ini Dima-Okojie in Nollywood, Chef Fregz in Cuisine, Ugo Monye in Fashion amongst others. Some Eagles have also found success in politics/governance such as Fuad Atanda-Lawal, who is the Executive Chairman of Ikoyi-Obalende LCDA in Lagos State.
See a (wo)man diligent in his work, s/he shall stand before kings!
No doubt, the hard work of its staff and students, and accomplishments are now definitely being recognized across the Nation. Over the years, the University has won numerous accolades through its operations, faculty, students and their Eagles. Below are just a few of these accolades.
In 2012 Covenant University won the award of the Best Maintained institution by Nigerian Chapter of the International Facility Management.
In 2015, their faculty won Innovation of Energy Retention Bags, Solar Powered Weather Station and Green Luminaire awards at the World Invention and Innovation Forum.
In November 2016, the university was awarded the Best use of Technology award at the Annual Technology award ceremony.
Covenant University has been ranked one of the top 7 tertiary institutions in Nigeria that have been cited with providing most of the Tech developers in Nigeria.
The Lagos Chamber of Commerce and Industry awarded Covenant University the Best Private University award in 2017.
In 2017, the University became the 1st in Nigeria to be granted the licence for Project Management Courses in partnership with Project Management Institute.
Students and Alumni of Covenant University have broken barriers in their various industries and are putting Covenant on the map. The goal of the University is to be one of the top 10 universities in the world by 2022.
After extensive research by the University on the current top 10 universities in the world and the metrics used into ranking them, Covenant University is focusing on research, teaching methods and citations. Its professors, as well as students, are strongly encouraged to author and publish articles as well as attend international conferences.
The school has also started inviting visiting professors to hold conferences, workshops and conduct research during their summer school for postgraduate students. In May 2014, it hosted two Nobel Laureates – the first for any Nigerian University. And one of the Nobel Laureates is now a faculty at Covenant University.
When you fly so high and far, you are bound to face storms!
For Covenant, it seems like the world is its oyster and it is ready to shuck it and become one of the top 10 universities in the world.
However, in Nigeria, there are some challenges to work around. Firstly, fake news! There is a lot of chatter (some factual and some not) about Covenant University; where its funding came from? where the revenues go to? Abuse and maltreatment of students? The imposition of certain beliefs on students? It also seems like every time Papa is talking about the University, he is defending the uprightness of it.
Another challenge preventing the rapid growth and expansion of the University is the security challenges facing Nigeria. Papa has cited this to be one of the main reasons why the University has not expanded and opened more campuses. "Although more campuses are necessary to facilitate the dispersion of students and uphold quality teaching, expansion to more locations is difficult to plan due to our security threats".
When asked in an interview if Papa is reaching too high by aiming to be one of the top 10 universities in the world by 2022, he made it clear that this goal is very attainable. He explained that they have researched the top 10 universities in the world and are close to getting on that list.
Naspire's Verdict
After extensive research on Covenant University, #Naspire believes that they are raising stars and influencers across industries and society because teaching is based on the premise of faith and works! The way the University is operated and the lessons it teaches the students around the idea of work hard and have faith that it is done; unlike the typical Nigerian religious mentality of have faith, go to the religious sanctuary, give tithes, pray and it is done – while hard work is usually omitted.
When we compare Covenant University with other Universities in Nigeria, we can firmly say that the differentiating factor is hard work – teaching the importance of hard work and also being hard working in the operations of the school, unlike some universities that are operated with much bureaucracy and corruption.
In the next 2 years, the goal is to be on the same ranking next to Ivy Leagues Universities like Harvard and Princeton, and work is seriously ongoing towards it – rather than just praying and fasting!
Another reason why it is soaring is the ability to innovate, be forward-thinking and aim for the best – rather than having the belief that if it is not broken, do not fix it.
So if you are looking for a University where the quality of education is not compromised, where you are given room through spiritual and mental awakening to find your calling, where you are taught the importance of deed and faith, where the skills and confidence are given to you, to soar – perhaps choose Covenant University. Yes, you will be treated like a kid and given so many 'irrational' rules to follow but it seems like in this case, the pros outweigh the cons!