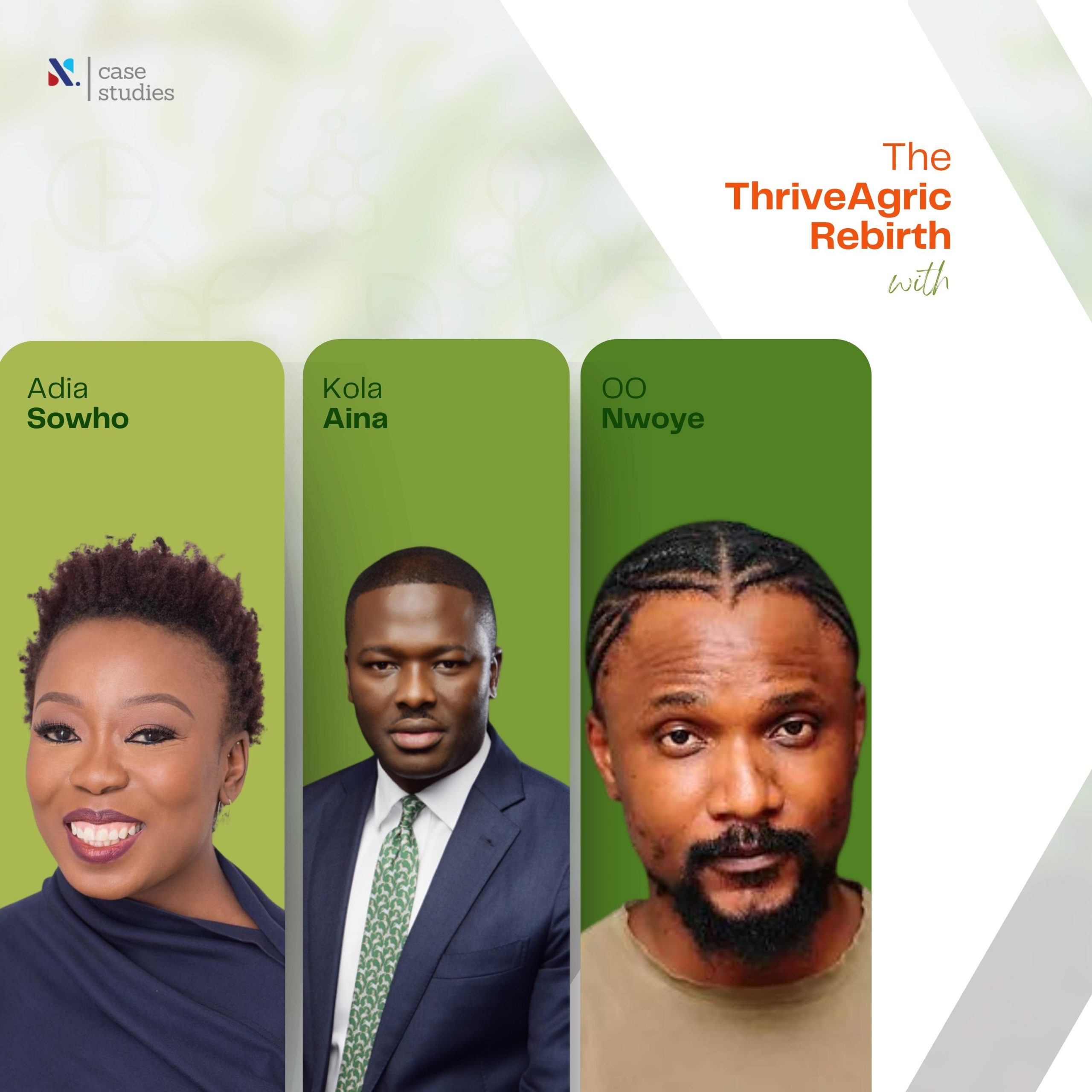 Enabling Agriculture – The ThriveAgric Rebirth
At the heart of every great startup is an idea inspired by an unsolved problem. This is true in Nigeria, a country that cannot feed itself.
There is hope that startups can address the complex problems in the Agriculture sector. However, some seem to be out to exploit the hype surrounding digitalising the agriculture value chain without thought-out business plans or ethical considerations. The COVID-19 pandemic exposed the underbelly of some of these startups.
In the unravelling, many disappeared, leaving distraught investors holding the bag. One company, ThriveAgric, bucked this trend. Undeterred by its few missteps at the outset, it has since honoured its obligations to its crowdfunding investors and continues to thrive.
A lesson in crisis and turnaround management, Naspire dug into the ThriveAgric story. We spoke with Adia Sowho, an experienced venture operator brought on to help the company stir through the crisis, Kola Aina, General Partner of Ventures Platform, ThriveAgric's first VC investor and OO Nwoye, a Ventures Platform advisor, on how the company successfully navigated its challenges.
Download the ThriveAgric Casestudy
Read and share!