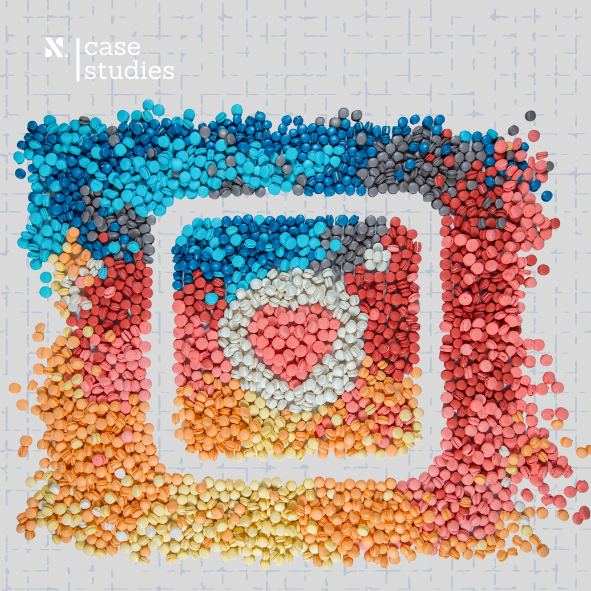 Ovation International Magazine: Instagram before Instagram
"Ovation is Instagram before Instagram…"  Funmi Iyanda, 2018
Ovation International Magazine, launched in 1996, disrupted the Nigerian media space with its high-quality pictures and feature stories. The brand carved a niche for itself by focusing on celebrities and the affluent, giving a rare peep into their glamorous lifestyle. However, its growth has been stalled by the advent of social media, especially Instagram.
A testament to its strength, Ovation still publishes monthly for distribution within and beyond Nigeria. This is a rare feat in the Nigerian magazine industry where many players no longer exist. 
This case study delves into its business model, management, successes, challenges, and provides insights for entrepreneurs and businesses around the continent.
A history of Magazine Publishing in Nigeria
Nigeria has largely gone from having 22 magazines in 1976 to about 155 in 2010. This indicates a sharp increase in the number of publications due to the growing interest of Nigerians in magazine content. Four different eras define the history of magazine publication in Nigeria: pre-colonial era, post-independence, magazines in the 80s, and new generation magazines.
The colonial-era saw the establishment of the first magazine in Nigeria, The Nigeria Gazette, which published important Government notices and laws. After independence in 1960, a few magazines were launched such as African Mirror, African Magazine (1960), and Daily Times' owned Spears and Women's world (1962). The 1980s saw a huge growth of magazine publication in Nigeria – The Punch Group launched the Super and the Opheha, Concord Group introduced The Concord and African concord (1984 & 1985 respectively). Late Dele Giwa started Newswatch in 1985 and Sunny Ojeagbese also launched Complete Football Magazine.
After the Industry's boom in the 1980s, the late 19th Century introduced the concept of the Internet. Media convergence became the in-thing as Newspapers and magazines started going digital. According to Ukonu (2006), the unequaled surge in the introduction of new and better information tools began since the mid-1980s and has changed the way information was gathered, shifted, and disseminated over the years before.
The magazine industry of today is strongly tilting towards the Internet. Today, we have magazines that are solely operational online (Bella Naija), print magazines with websites (City People, National Encomium, ThisDay Style), and magazines on social media (Instablog9ja). This is to underpin that the magazine industry is much alive even when it has to join the media convergence to survive the Internet era.
An ovation for Ovation
"I am a great lover of pictures, without doubt, they tell a million stories and keep history frozen, without a refrigerator" – Chief Dele Momodu, Founder/Publisher, Ovation International Magazine
Ovation represented the new generation magazine that sprung up in the 1990s. These magazines equipped with modern printing and production were able to carve a niche for themselves and reach out to a whole new audience. It was first published in 1996 in London, by Chief Dele Momodu, one of Nigeria's finest journalists with the mission to celebrate Africa and Africans. Dele Momodu, a seasoned journalist had lent his expertise to newspapers like The Guardian, Sunday Times, and even African Concord (owned by the late Chief MKO Abiola). His first trial into celebrity magazine was between May 1990 and September 1991 when he edited May Ellen Ezekiel's (MEE) Classique, a celebrity magazine. Thus, it was not surprising when he started his magazine in 1996.
Dele Momodu's move to launch Ovation magazine was born out of challenging circumstances. His strong support for the realisation of the June 12, 1993, the Presidential election mandate won by Chief Moshood Abiola drove the Nigerian dictator, Sani Abacha to call for his arrest. He would later flee to London to evade arrest while trying to eke out a living. Faced with unemployment and looming poverty, the idea to start Ovation was born. He teamed up with his friends Adedamola and Adeyemi Aderemi, Olusegun Fatoye, Damilola Abiodun, and Bayo Williams to raise £20,000 to kickstart the idea.
Its first edition featured Mohammed Al-Fayed, Egyptian Billionaire and then owner of Harrods, on the cover. The reception for the content was so good that the famed billionaire sent the team gifts and a letter of gratitude, titled "An ovation for Ovation". Since then it has gone to feature celebrities such as Seal, Chris Eubank, and Mike Adenuga. Its tagline loud for a purpose was a bold testament to its vision and ambition.
And the brand blossomed
Over the past 24 years, Ovation has grown from being a celebrity lifestyle magazine to a legacy magazine brand. It has carved a niche for itself as a magazine for stories and pictures of famous Africans. Its distinctive red colour and ribbon remain unchanged and has helped to strengthen this identity. It relies on rich storytelling to drive its message across its audience. For example, in its first edition on Mohammed Al Fayed, it employed the services of the poet, Ike Okonta who 'got lost in Harrods' in order to pen his dream-like experiences to its readers. The magazine's voice and style mirror those of international brands such as GQ, Hello, OK, Esquire but with more focus on prose and toned-down reporting.
In 2006, the French edition was born, it also garnered local TV presence in Ghana and Nigeria and positioned itself as a top-rated celebrity coverage magazine.
Stand out strengths
Glossy Player with Cutting Edge Picture Quality
Ovation prides itself on being a world-class magazine with quality pictures. This 300+ paged spread undoubtedly opened Nigeria to quality photography and it became an indispensable element of every occasion in the country. Today, photographers charge millions of Naira and that is attributable to Ovation's bold step. This quality has also remained consistent. In a dispensation where quality reduces with time and businesses eye quantity above quality, Ovation has not only paved the way for other high-profile magazines but has remained top on the list.
Premium Content and Audience
Ovation has an exclusive audience which it has maintained over the years. With its focus on high net-worth businessmen and women, top politicians, international personalities, it has successfully built brand loyalty with these people, otherwise known as "old money". This is a major strength because they are not easily accessible to many media outfits for pictures, let alone interviews. It maintains a high rating of exclusivity and innovations. The man behind the scenes, Chief Dele Momodu, has won the hearts of many "old money" figures that he has the exclusive rights to all their closed events. His relationship with the Nigerian society's bourgeois and politicians is not recent. As a testimony to its high rating across the globe, Ovation was appointed by Buckingham Palace to cover the visit of Her Majesty, the Queen of England to Nigeria in 2003. In 2007, it was also accredited by the State Department to travel with President G.W. Bush of the USA when he went on a Latin American Tour. These are laudable achievements given the purpose behind the magazine's establishment.
Feature Stories That Stand the Test of Time
Access is a key success factor in journalism and Ovation is one of few that have this exclusivity. Stories that do not make national or international headlines are found in Ovation magazines. For instance, its first edition with Egyptian Billionaire Mohammed Al-Fayed on the cover was the first coverage of him by any major African media company. A feature story that particularly differentiated Ovation was that of Late Antonio Deinde Fernandez. Few Nigerians had heard of him and his exploits. Subsequent exclusives with Harry Akande, Alexander Amosu, Late Mai Deribe, Late General Sani Abacha, and others were and remain collectors' items.
The beauty of Ovation magazine goes beyond its fine print. Its website is a good resource of pictures and feature stories it covered in the past. The print picture quality is still maintained on the website. This means the images can be recalled in the future because the use of high-resolution photography made them maintain a standard quality.
Unlike many soft-sell magazines/websites, the pictures are original and copyrighted to it and not downloaded pictures from other sites.
We rise by lifting others
It is difficult to objectively analyse the growth of Photography, Fashion, Events planning, and other Entertainment-affiliated industries in Nigeria without stating the influence of Ovation magazine. The average Nigerian is aspirational and loves to stand out. Thus, many fashion designers were besieged with trendy designs seen in Ovation. Also, the glitzy photographs of Dragan Mikki and images of him with his hi-tech cameras taking pictures of others were a subtle influence on many to pursue photography as a career.
Then Instagram came…
Ovation magazine has earned a name for itself in the print industry, but it has not taken full advantage of the social media era. With the rise of platforms such as Facebook, YouTube, and Twitter from 2004, the army of self-publishers amplified. However, the biggest challenge thrown at Ovation's business was the launch of the photo-sharing app, Instagram in 2010. The app has gone from a few thousand users in 2010 to billions of users in just over ten years. Many of the competitive advantages Ovation leveraged had become democratised.
What was tagged exclusive in 2000 is considered general news in 2020. There is a war between technology platforms and traditional media houses with technology platforms are pushing for liberalism.  But what the world wants is freedom. There is no doubt any media house caught in between these wars will not last. Ovation seems to be caught in the middle of a battle. It must stay relevant while sticking to its journalistic prowess, high definition photography, and exclusive audience.
Instagram has democratized the discovery, use, and display of high-quality exclusive pictures of celebrities around the world making it the No 1 selling "celebrity magazine" in the world.  However, it is not a magazine, neither does it own the content on its platform. If Ovation is to survive the next decades, it must adapt. Instagram has also influenced the growth of competitors who would have taken years to achieve the same feat. With Instagram, its competitors like BellaNaija and ThisDay Style achieved what Ovation took 20 years to attain.
How did Ovation's competitors leverage on Instagram to displace it as the source of exclusive pictures on celebrity lives?
Adoption by celebrities
Before the arrival of Instagram, it was almost difficult getting a sneak peek into celebrity lives. While other social networks such as Facebook, Pinterest, and Twitter existed, they did not freely adopt it as a lifestyle. The majority of their private lives were still not on the internet. Instagram's core focus on pictures created an appeal to celebrities and it became an avenue for their egoistic behaviour. Rather than getting Ovation to break the exclusive pictures, they do it themselves!
Free Content
As celebrities around the world began to adopt Instagram as their official photo album, so did the amount of content previously termed 'exclusive' that became free for everyone. Now you do not need to pay a Dollar to see Samuel Eto's luxury cars or Femi Otedola's luxury lifestyle. These are openly shared by these celebrities themselves. It is now a race of how much free content one could grab and use.
Free Platform
Instagram, being a technology platform did not own content nor have a license to it. Instagram could easily have charged its users a subscription fee but chose the FREE model. This made its users skyrocket to over a billion users today. This growth positively rubbed off on Ovation's competitors such as BellaNaija and ThisDay Style – thus amassing more followers than it across all social media channels
Were there flaws?
Ovation still enjoys good readership from its core audience though the numbers may have stagnated over the years. The continuous onslaught of free digital media platforms will continue to threaten its business. But it must see Instagram as an enabler, not a destroyer. While Instagram has democratised its once Holy grail, it is still a key channel for growth.
No clearly defined Digital strategy
Ovation may have come into the digital media space without a clear growth strategy. By not modifying its vision, it lost the momentum. A quick review of its social media statistics cast a disappointing outlook. With only 12,500 followers on Instagram, 8,800+ followers on Twitter and almost no presence on Facebook, Ovation is virtually social media agnostic. Its website is not faring better, with less than 10,000 monthly visits..
A non-evolving brand?
Ovation has put in 24 years into building a strong magazine brand in Africa. The brand equity is still strong. However, a major concern is how it reconciles its strategic vision with the broader changing media landscape. The communication needs to adapt to the changing needs of its audience. Lack of customer data could be a reason. Internet platforms greatly leverage customer data to improve the quality of service.
Stuck on One market
Ovation is a luxury brand. Its core audience is the elite of the Baby Boomer generation. They are loyal and will always be. The question, however, is "will the children of these loyalists have a similar affinity?" Same for the younger generation of African billionaires and bourgeoise. Regardless of the age of any business, the ability to reinvent is critical and any company that does not adopt this capability can go extinct. A successful example is the Swiss luxury brand, Rolex whose main audience is the high-end individuals (HNIs), a.k.a. Old money. However, Rolex has evolved over the years and has proven indomitable. Evolving implies adopting strategies to make the brand relevant to each generation. This 115-year-old brand found a way to keep both its loyal, old-money audience whilst attracting the MTV generation. Ovation can learn from it.
Ovation 2.0!
For the next phase of Ovation's growth, it must first adapt to a digital and mobile-driven world. While its paper-based magazine would continue to see patronage from its hard-core audience, growth outside its core audience will be hard to come by. A pathway is to go digital with a broader appeal and richer content library.
Leveraging Instagram
Ovation disrupted the Nigerian Magazine Industry and Instagram disrupted its business model. Ovation is now leveraging Instagram to reposition itself. Since the pandemic began, the magazine led by its Founder commenced a Live Interview session with celebrities using Instagram's Live feature. This initiative shows that the brand is evolving towards a more digital-oriented strategy which is the future.
Nostalgia marketing
With over 20 years of rich and exclusive content lying underutilised in its database, deploying it digitally by way of subscription would be a smart move via a nostalgia marketing approach, think #TBT Throwback Thursday will work excellently with Ovation. Nostalgia marketing aims to capture (or re-capture) an audience's attention by tapping into older and more familiar trends from the past — and we know that it works. Big brands like Coca-Cola, KFC, Rolex have successfully utilised it. Feature stories on Deinde Fernandez and Mai Deribe are readers' delight any day and should be repackaged.
Organisational restructuring
The Founder, Chairman, and Publisher, Chief Dele Momodu who recently celebrated his 60th birthday have run the show for over two decades. Is it time for more delegation of responsibilities so that he can focus on relationship management, strategy, and succession planning? Ovation has built brand equity by leveraging its iconic founder, whose influence straddles the business, political and religious circles in Africa. The next phase should be about developing systems and processes to enable it to operate on autopilot. Chief Momodu has a famed ability to re-invent and re-energise. However, ensuring Ovation 2.0 succeeds may yet be his biggest business challenge.
Feature stories on Millennials and Gen Z
The opportunities to capture the younger bourgeoise still exist. With its archival tendency which can drive nostalgia marketing, storytelling, picture quality, and more, Ovation is in a prime place to win in this market. Sometime in the early 2000s, Ovation did a feature on a younger Alexander Amosu, then of the Ringtone fame. It only needs to play to its strengths albeit using digital to drive distribution. For example, rather than run a feature on Rasak & Folashade Okoya, why not a feature on the lifestyle of their kids?
Naspire Verdict
Ovation revolutionized celebrity journalism in Africa. Its core strengths can help it survive hundreds of years of existence. However, it must first undergo an internal revolution. Only then can it be loud for a purpose, forever!