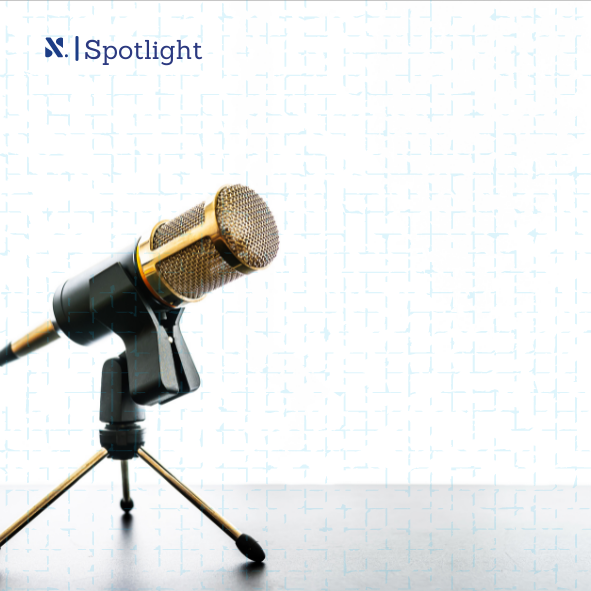 Reviewing the Private Sector
In today's modern world, a nation's economy is primarily made up of the public and private sectors. As the name suggests, the public sector comprises all government institutions, consisting of the federal, state and local government services. Some good examples include the Federal Inland Revenue Service (FIRS), Water Board, Environmental Protection Agencies of the various states and other government parastatals and ministries. Public-sector organisations focus on services to the public, and they aim to provide these services most cost-effectively. The government funds this sector.
From an economic perspective, the term 'private sector' refers to a part of the economy owned and controlled by individuals or private organisations. Private bodies manage businesses under this heading and usually focus on entrepreneurial activities and profit-making. Organisations in the private sector range from small businesses owned by an individual to conglomerates with many shareholders. The private sector spans various fields, including retail, construction, and manufacturing.
Statistics show that the private sector is responsible for around 90% of employment in the developing world, including formal and informal jobs. For instance, in Nigeria's manufacturing sector, private enterprise is vital as it accounts for investment inflow, a continuous drive of activities and higher capital utilisation. In addition, the sector's contribution to the health sector in Nigeria outperforms that of the government by over two thousand billion Naira.
Furthermore, the sector delivers critical goods and services and contributes to tax revenues and the efficient flow of capital. The private sector is crucial to any economy, affecting poverty reduction, unemployment, exclusion, and instability. It also contributes to developments in different sectors, including technology, governance, research development and workforce development.
INSIGHTS ON THE PRIVATE SECTOR
The private sector in Nigeria is a thriving one but is mainly informal. According to the World Bank, this results in it operating at a relatively low level in an uncompetitive market. While several multibillion-dollar enterprises exist, micro, small and medium enterprises (MSMEs) dominate the private sector.
The World Bank reports that over 40 million of these MSMEs are responsible for 84% of the total labour force. They also contribute 48.5% to the country's nominal GDP and about 7.3% of export revenues. Still, only about 58% of firms in Nigeria are formally registered when they start operations, compared to the 84.1% in Sub-Saharan Africa as a whole.
EMPLOYMENT IN THE PRIVATE SECTOR
As noted above, the private sector is profit-oriented, so they are more competitive and have the required motivation to be efficient. Since the goal of the public sector is not profit but rather the provision of goods and services to the public, working life here tends to move at a slightly slower pace. With no profit-making drive, organisations in this sector are often less efficient and productive than their private sector counterparts.
The private sector uses a differential wage payment system as an incentive to enhance production, attract more experienced staff and improve management techniques. Private sector organisations, especially public companies, are required by law to be transparent in the management of their companies. While the public sector has similar responsibilities, it is not nearly as stringent as the burden placed on these private sector organisations. Thus, this makes the management of private sector organisations more accountable, and as a result, they are more efficient and effective.
Employment in the public sector is usually streamlined and predictable, with promotions primarily based on seniority. However, in the private sector, things are much more technical. Employment is based on merit, while promotions are tied to individual employee performance.
In Nigeria, the public sector has often been shrouded in controversies, from shadow workers to delays in payment of salaries and pension corruption. Irrespective of these negatives, the public sector is a strong pillar of the economy, offering numerous benefits. This might be why it remains a popular choice for prospective employees. The public sector provides a greater degree of job security compared to the private sector because they are not affected by the same market pressures as private-sector jobs. Other benefits include; a pension scheme, access to government-backed health insurance and better working hours.
The private sector is a place of expansion that offers numerous possibilities for growth and development. In essence, in the private sector, anything is possible. However, sometimes these opportunities come at a high price. While private-sector employees often work in roles with growth opportunities, they can be subject to burdensome working conditions. These include long working hours, unpaid overtime and blurred work boundaries. Individual company policies regulate the private sector, which may lead to abuse of power.
Job roles and responsibilities can overlap and include more than the employee signed up for, leading to burnout and frustration. Still, in an economy that continues to struggle under the weight of unemployment, many Nigerians choose to stick it out. This does not suggest that the private sector is nefarious; instead, it simply shines a light on practices that ought not to exist in the workplace. The private sector is established as a crucial part of the economy which therefore places on it a burden to uphold the highest standard, especially as it relates to its employees.
CONCLUSION
The private sector is essential to economic growth and development. The government exists to cater to the public, but it is often overwhelmed due to several factors. This leaves open the door for the private sector to take more responsibility for shaping society. In Nigerian parlance, "government can't do everything for you."
This may be true, but the government can certainly do more for the private sector. For example, the World Bank suggests promoting financial literacy, digitising the financial records of MSMEs, and supporting the deployment of incentive-based business information platforms.
The private sector already does so much for the Nigerian economy, but it has the potential to do much more.