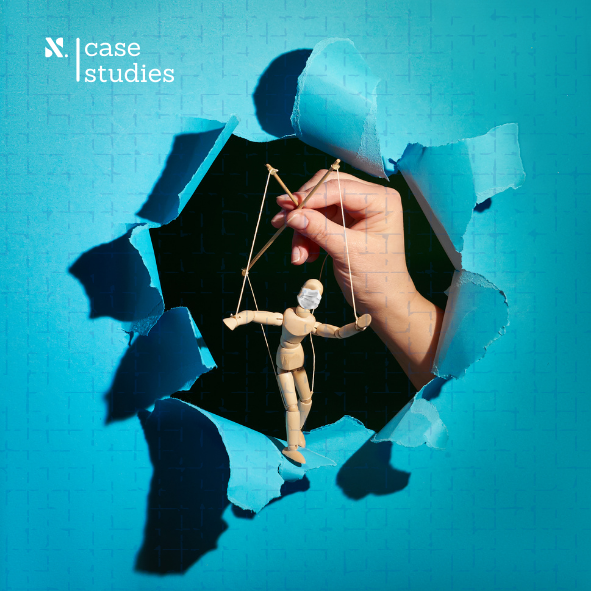 The Business of Lobbying
Typically quiet and operating behind closed doors, the influence they enjoy is constructed consciously and they are known by names such as political consultants, government/public affair representatives, etc. The structure of the Nigerian economy and inherent gaps have indicated that the market for lobbying services is still nascent unlike in the USA, UK, EU, China amongst others, where lobbying has been accepted as profession (over 100,000 registered lobbyists), with complementary regulatory framework. Lobbying in these countries has become bigger, bolder and a money spinner. In the US, the "K Street" (like Wall Street for Financial services) has become synonymous with America's lobbying firms as most have their offices there. In 2019, American companies spent approximately US$3.51 billion on lobbying, the highest amount since 2010, in a bid to influence some Trump administration policies that affect their bottom-line. The Pharmaceutical and Insurance industries together accounted for more than a 10% of total spending on lobbying in the USA. Some of the world's most renowned lobbying firms include Albert & Geiger, Patton Boggs LLP, Racepoint Group, Whitaker Group, etc. In Africa, Rwanda and South Africa have guidelines on lobbying.
In recent times, stakeholder management has become particularly important for businesses partly because of the increasing complexities of the political and business environment, locally and globally. These stakeholders include Governments at all levels, communities, consumers, etc. Lobbying has existed for centuries, however, in light of the Nigerian Government's recent institution of more revenue generating regulations due to economic downturn, it is imperative for businesses to up the ante with respect to influencing policies and laws within their operational domain.
Unlike what many may think, Lobbying and Public Relations (PR) are different though the line of variance between both has become blurred. While PR practitioners influence public opinion, lobbyists influence the decisions of government, regulatory agencies, and sometimes other businesses. The Chartered Institute of Public Relations (CIPR) defines lobbying as a discipline within Public Relations where the general intention of the activity is to inform and influence public policy and law.
To become a force within the lobbying landscape, one would need skills such as networking, research, design/systems thinking, negotiation, communication (both oral and verbal) alongside core technical skills required for drafting and analysing laws or policies. For instance, a lobbyist needs to keep abreast with information flow through constant research and must articulate issues in a persuasive, and confident manner. Lobbyists typically possess a deep understanding of the intricacies of government policies and processes and could include lawyers, economists, PR practitioners, former employees of the government, and policy experts. In Nigeria, there are few lobbying organisations, many of whom are law or consulting firms that are not necessarily set up solely to carry on the business of lobbying. As unstructured as the industry appears, organisations such as Chambers of Commerce, NESG, OPTS already exist to seek opportunities and enhance the business objectives of their members. The unstructured nature is predicated on the dearth of regulations that support it as a business though there are already influential and well-connected people in Nigeria who are into the business of lobbying.
Key challenges with lobbying in Nigeria include lack of regulatory structure/framework, perception of non-transparency and the big question of "is lobbying legal"? In 2016, the 8th Senate tried to address this gap by debating a bill for an "Act for the Regulation and Registration of Lobbyists in Nigeria and for other matters connected therewith", as proposed by Senator Dino Melaye. It was designed to make provision for intending lobbyists to be duly registered with the Corporate Affairs Commission (CAC) and the Ministry of Justice to practice. Unfortunately, the bill did not scale 2nd reading and nothing has been heard about it since then.
Lobbying as a profession has come under intense criticism with critics equating it to bribery and corruption which is a key factor that undermines the smooth running of the democratic process since it concentrates power to influence public policy on few wealthy individuals or corporates. However, there is a huge difference; while bribery and corruption seek to "buy" power, lobbying on the other hand seeks to "influence" power by offering intellectual contributions. In most cases, the existence of an appropriate legislative framework confers legality on their operations and controls the overreach of overzealous lobbyists. For instance, the State of Arkansas in the USA stipulates compensation thresholds, so that an individual is required to register after receiving over $400 in compensation.
Lobbyists employ different strategies to actualize their goals but one that features prominently is relationship building or networking. By building a strong network with politicians, legislators and even media houses, lobbyists can effectively increase their popularity which in turn makes them more influential. More so, networking is an excellent way of building trust and fostering credibility which enhances access to information that are sometimes not in the public domain.
Where do the opportunities lie?
Opportunities in this somewhat controversial profession lie in the seemingly large market size and increasing complexity of doing business in Nigeria. While Nigeria appears as one of the top-ten improvers in the World Bank's Ease of Doing business ranking in 2020, significant challenges still exist in getting the regulatory environment right. Consequently, firms or individuals who want to play in this market would require an approach such as operating as an image-maker for Nigerian companies seeking to raise capital and their profiles globally, or as a niche business i.e. with focus on either an Industry, Government parastatal (e.g NAFDAC, NCDMB, etc.), or State governments.
In conclusion, there is a need for Nigeria to put in place the regulatory structure for lobbying as a business and profession given the role they play in shaping markets, legislations, and policies that can be beneficial for corporates, individuals, and the Nigerian economy.
=============================================================
This article, written by Tunji Adegbite, was first published on ThisDay Newspaper of Sunday 1st November 2020